It seems to me that some of the best things ever have been made with coconut. Think coconut tres leches cake, banana coconut pie, coconut macaroons, and of course, one of the most refreshing drinks of all, the pina colada.
Here's a delicious fruit dessert recipe for Coconut Flan From Coastal Columbia (also known as Flan de Coco) from the folks at My Columbian Recipes that's the perfect make ahead dessert you've been waiting for.
Enjoy!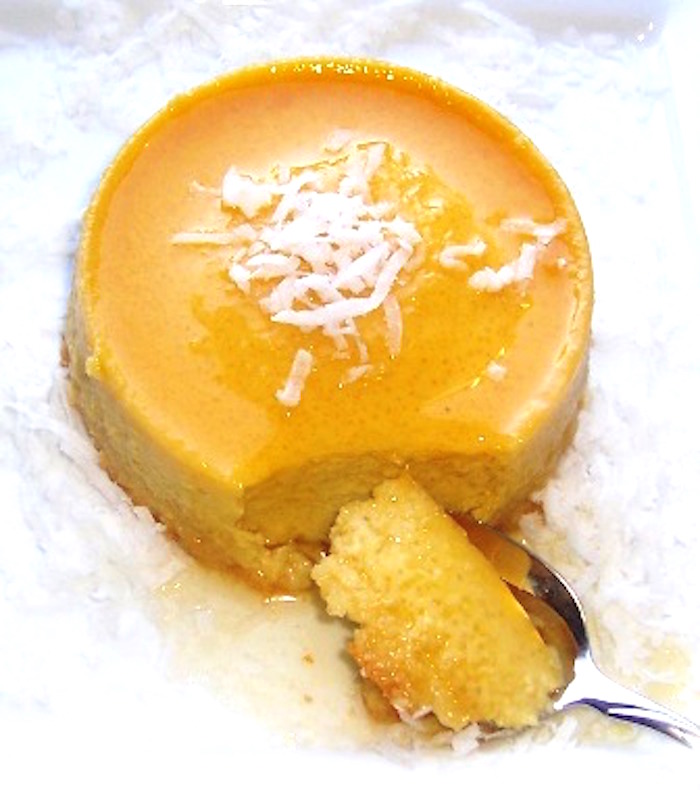 Ingredients for the Caramel:
1 cup sugar
1/4 cup water
Ingredients for the Flan:
5 Whole eggs
2 egg yolks
1 can sweetened condensed milk
1 can coconut milk
1/3 cup heavy cream
1 tablespoon vanilla extract
1 cup sweet flaked coconut, chopped in the food processor
How to Make Coconut Flan From Coastal Columbia.
You can also see our list of delicious fruit dessert recipes to help you enjoy and eat more fruit throughout the year.
Also, here's some convenient links to our first 100 Original Recipes on Hugging the Coast to make it easier for you to find culinary inspiration and ideas beyond dessert.
Please join us tomorrow to see this week's Fish For Friday Recipe of the Week: An Easy Ecuadorian Shrimp Ceviche Recipe.
If you liked this article on HuggingtheCoast.Com, you might also enjoy:
(Photo Credit: All Fruit Dessert Recipe photos are courtesy of the featured blog, in this case, My Columbian Recipes.)