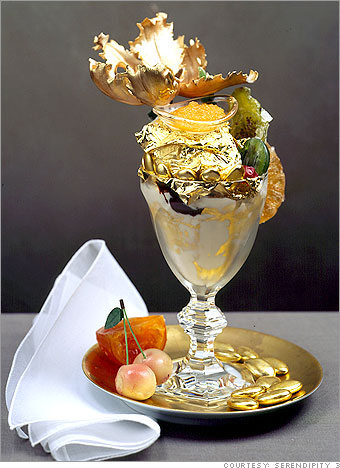 And you thought your food bill was crazy! Find out more about…
The Most Expensive Junk Foods in the World (CNNMoney.Com)
$120 truffle burgers, $1000 gold leaf ice cream sundaes, and more!
The Most Expensive Restaurants in the U.S. (Forbes)
Dinner averages $366 per person at NYC sushi hotspot Masa. Other restaurants on the list include The French Laundry and Charlie Trotter's.
The World's Most Expensive Foods (Wacky Archives)
(Believe it or not, if you've ever been to a restaurant, there's a good chance you've eating something with at least a tiny bit of at least one of these ingredients during your lifetime.)
If you liked this article on HuggingtheCoast.Com, you might also enjoy: